Eclair Naturals - #Neverany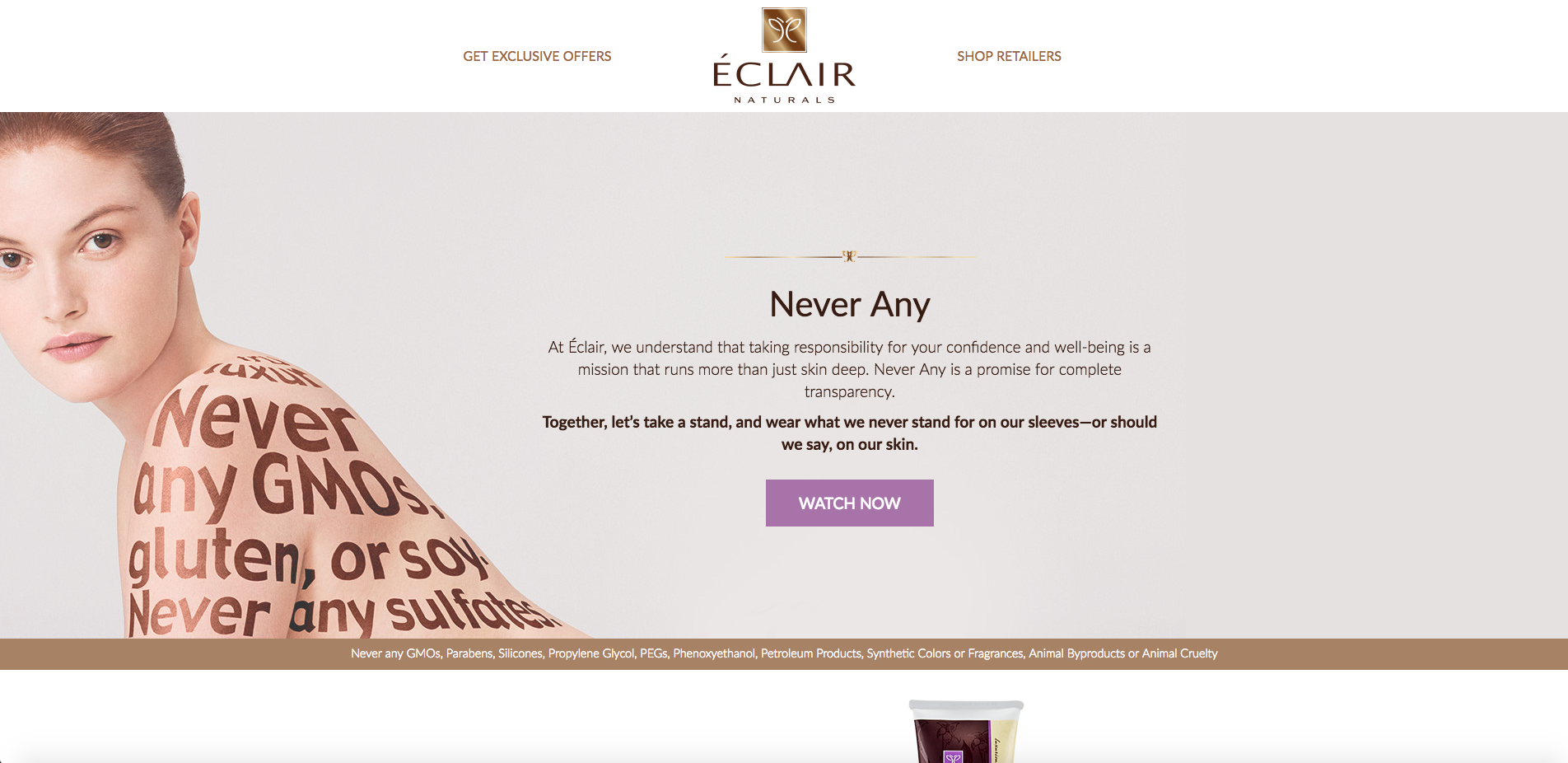 At Éclair, we understand that taking responsibility for your confidence and well-being is a mission that runs more than just skin deep. Never Any is a promise for complete transparency.
Together, let's take a stand, and wear what we never stand for on our sleeves—or should we say, on our skin.